Posted by Disha Singh on November 6, 2007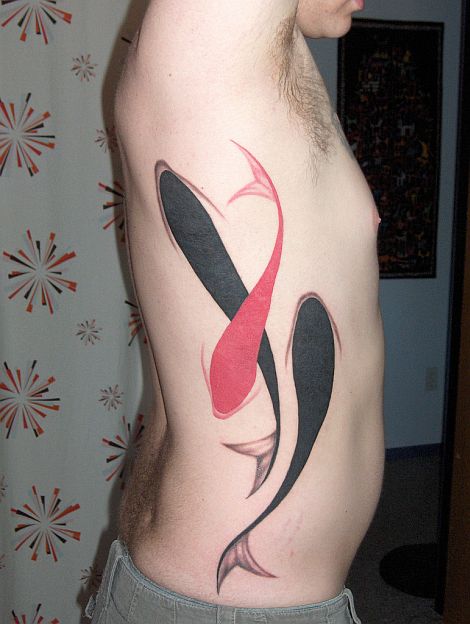 (Three Fish Tattoo on Right Side)
By and largely we see a fish tattoo in a Japanese style and they are very colorful. Today, here is an eye-candy for you by Mez at Tainted Hearts Custom tattoo shop in Colorado.
The tattoo is undeniably awesome and a black work masterpiece in itself. I admit, I have seen many tattoos but this is the one which has made a mark in my mind.


(Tattoo on Left Side of the same person)
However, tattooing on the chest or ribcage is very painful but who would not like to take pains for such beautiful gain. The painful experience varies from person to person as some people have greater resilience to bear it.
If you follow few tips then you can get a tattoo in less pain: Before getting yourself etched you can have a pain killer to subside it otherwise properly relax yourself during the process of tattooing and forget that it's hurting because all these pains will soon be wiped-off as your tattoo is healed.
Last 5 posts in Tattoo Designs